Sioux Falls High School Graduation Ceremonies for the Class of 2023
Ceremonies will be held on Sunday May 21st at the Sioux Falls Arena.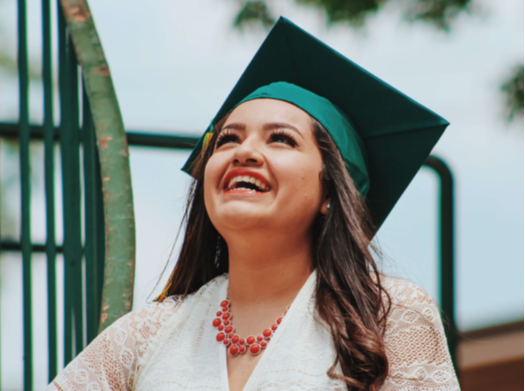 Jefferson High School 11:00 am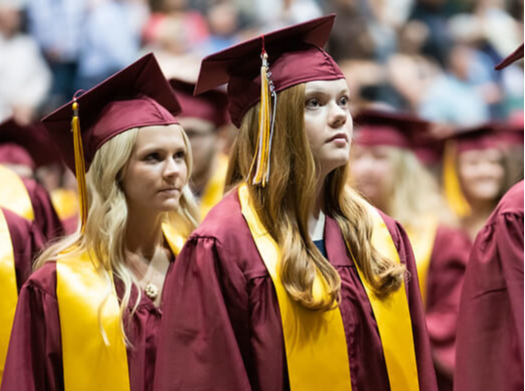 Roosevelt High School 1:45 pm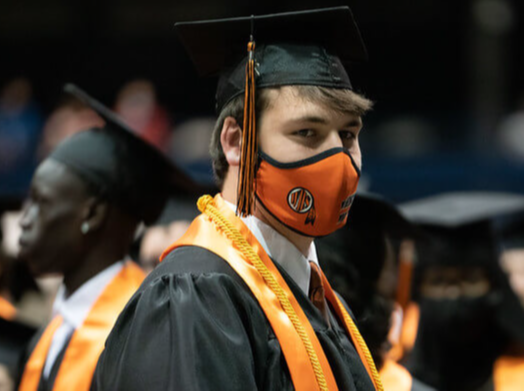 Washington High School 4:30 pm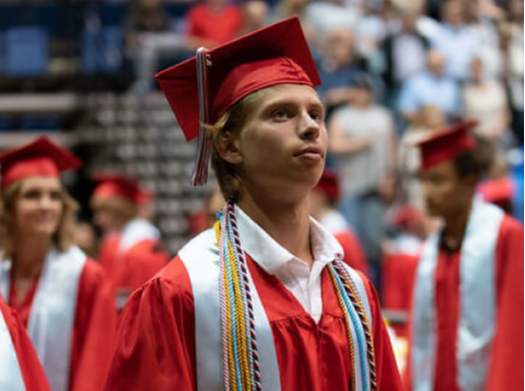 Lincoln High School 7:15 pm
Twenty-two credits are required for graduation.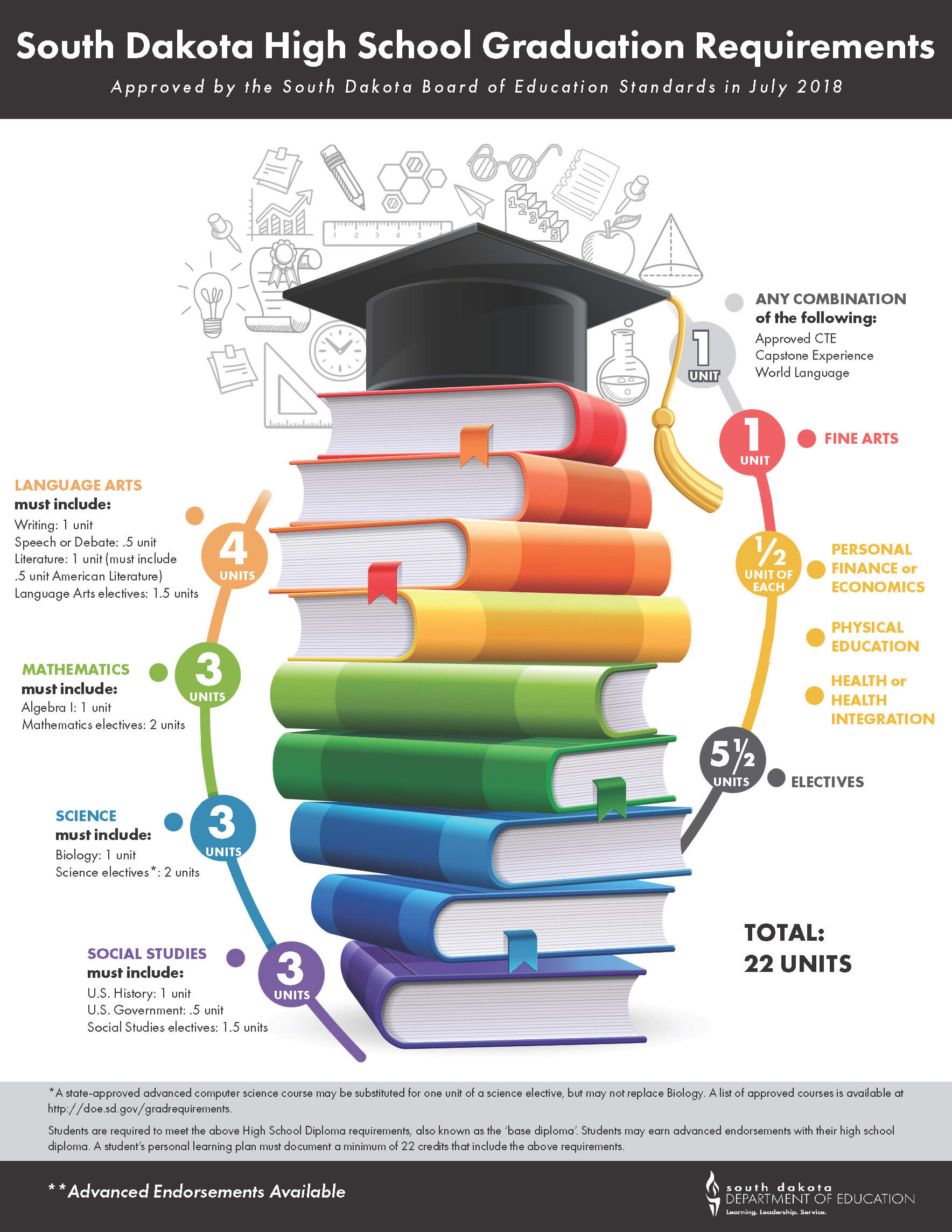 Writing - 1 unit

Speech or Debate - .5 unit

Literature - 1 unit (must include .5 unit American Literature)

Language Arts electives - 1.5 units
Total of 4 units
Algebra I - 1 unit

Mathematics electives - 2 units
Total of 3 units
Biology - 1 unit

Science electives* - 2 units
Total of 3 units
U.S. History - 1 unit

U.S. Government - .5 unit

Social Studies electives - 1.5 units
Total of 3 units
Approved CTE

Capstone Experience

World Language
Total of 1 unit
Personal Finance or Economics

Physical Education

Health or Health Integration
*A state-approved advanced computer science course may be substituted for one unit of a science elective, but may not replace Biology. A list of approved courses is available at http://doe.sd.gov/gradrequirements. Students are required to meet the above High School Diploma requirements, also known as the 'base diploma'. Students may earn advanced endorsements with their high school diplomas. A student's personal learning plan must document a minimum of 22 credits that include the above requirements.